Apartments Penko, Izola, Slovenia
Apartments Penko, house with pleasant outside and comfortable inside, surrounded by large garden. In our neighborhood you can find good fish or grill restaurants, pizza restaurants ... and beautiful beaches.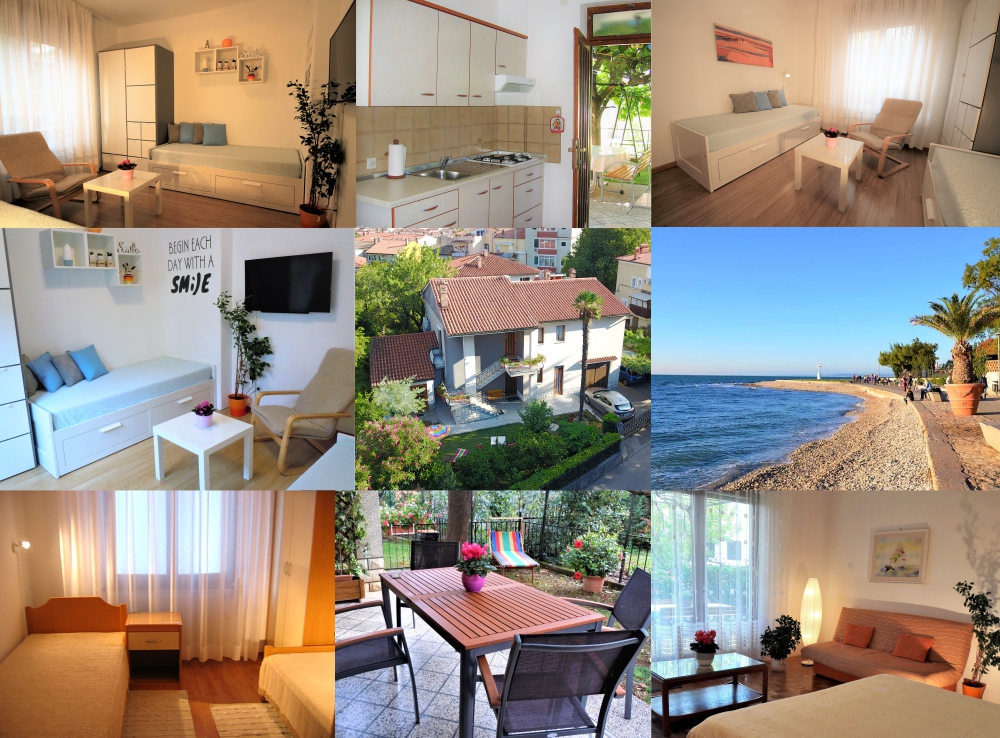 THE MOST IMPORTANT THINGS:
- beautiful and clean sea,
- covered parking place,
- shadowy garden with table, swing (very convenient for little children),
- 90 m from city beach,
- very peacefull district.
The municipality of Izola is in the northwestern part of Istria and is a part of the Koper Littoral. The territory has the shape of a triangle, which borders the municipality of Koper in the east, the municipality of Piran in the south and west, and the sea in the north. It has a Meditteranean climate with mild winters and hot summers.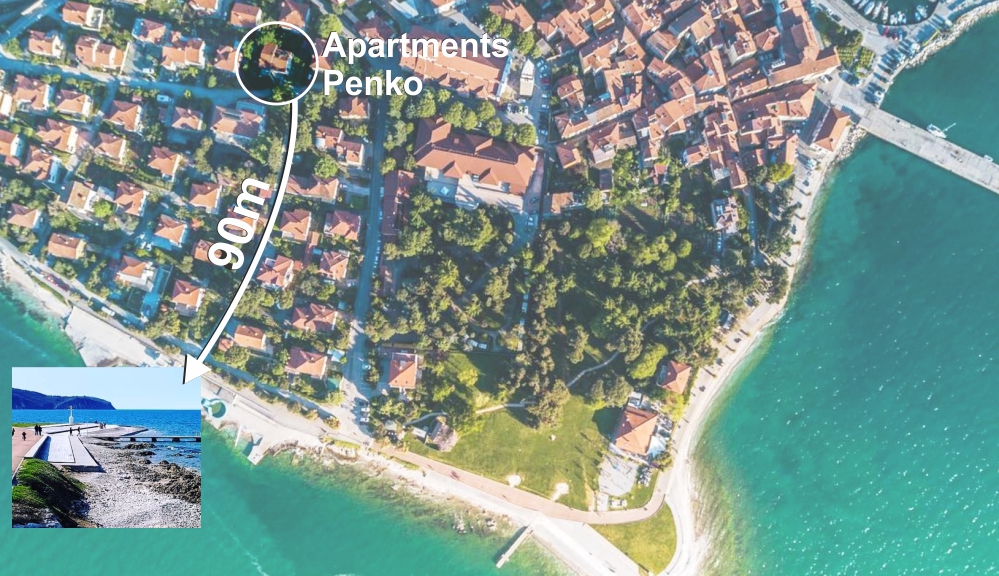 Visit the town with several events, which take place throughout the year: film festival Kino otok, Olive, fish and wine festival, International Ex-tempore, Eurofest, sailing and rowing regattas, several folk concerts, Summer theatre workshops, Dance campus and the traditional Festival of fishermen , which is for many people an event, where they meet up with acquaintances and friends. Also in autumn many events enliven the town: Diplomatic Regatta, nautical fair Izola Boat Show, the national gathering of the youngest film makers, the festival of Slovene film video and computer animation IZOLANIMA, and many other events.